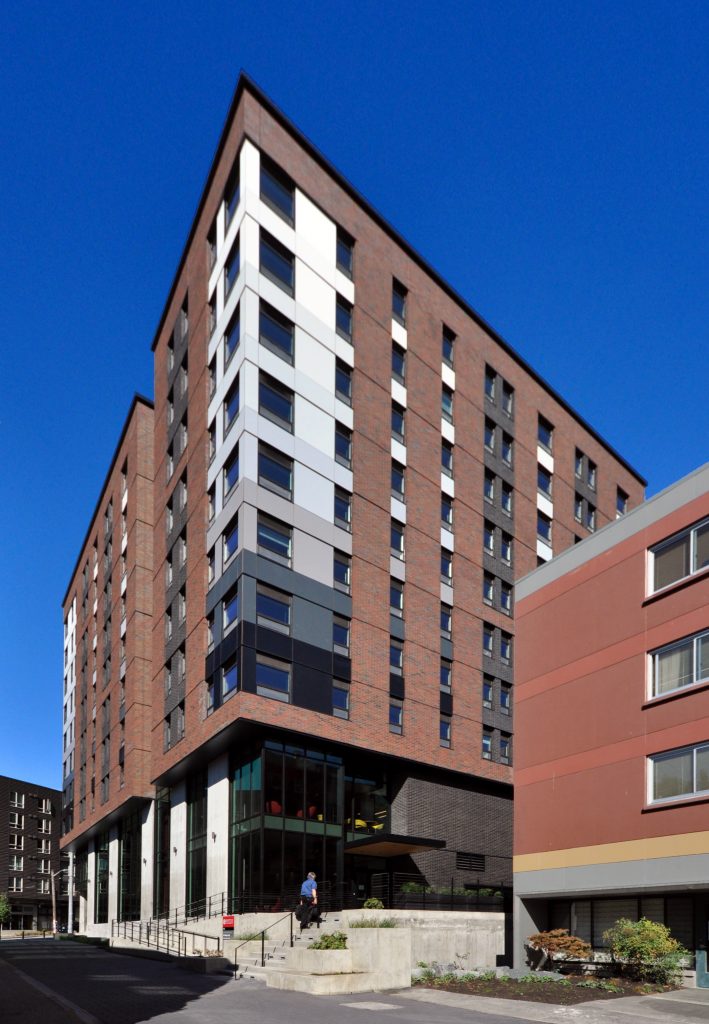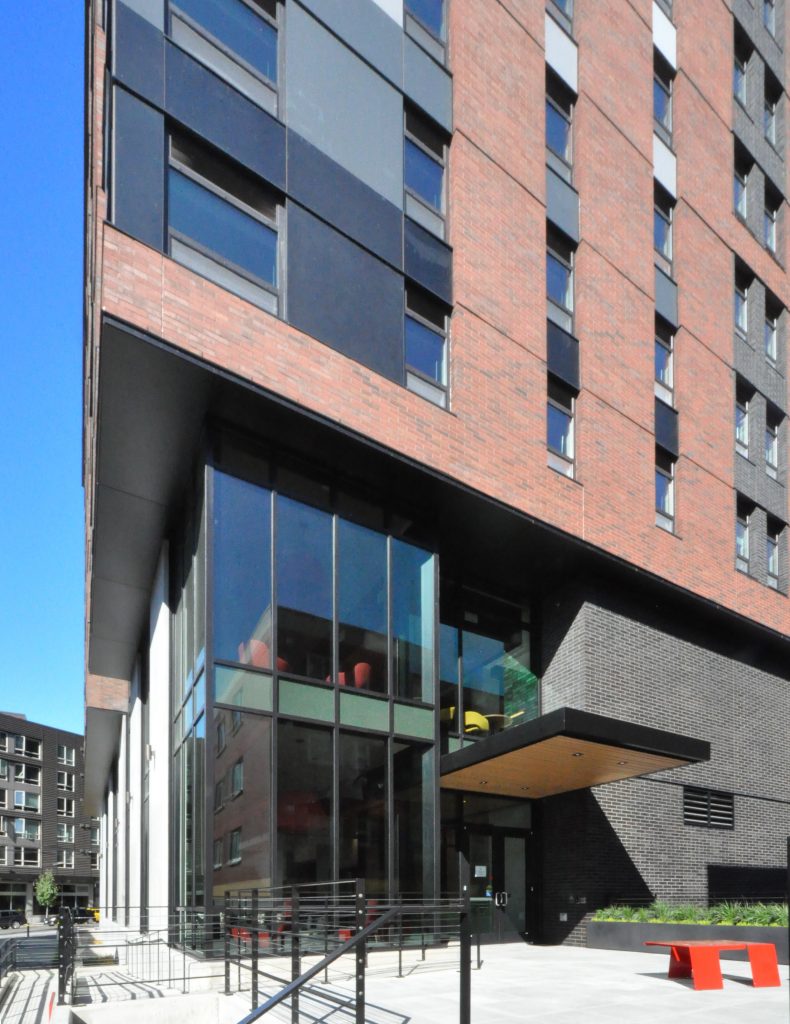 Client: Capstone Development
Location: Seattle, WA
Size: 143,500 sf, 128 Units housing over 300 students
Cost: $26.3 million
Dates: Completed 2018
Richaven served as the on-site Quality Control Construction Management consultant to Capstone Development, the developer of Vi Hilbert Hall, a new student housing project on the campus of Seattle University. The 10 story design-build high rise building project required a highly technical understanding of construction techniques in a college campus environment. Richaven was tasked with ensuring that all technical aspects of the project requirements were met during construction. In depth research on each building system, products, installation methods, code requirements and developer's aesthetic requirements were required to be balanced. Project requirements were continually weighed against schedule and cost impacts.