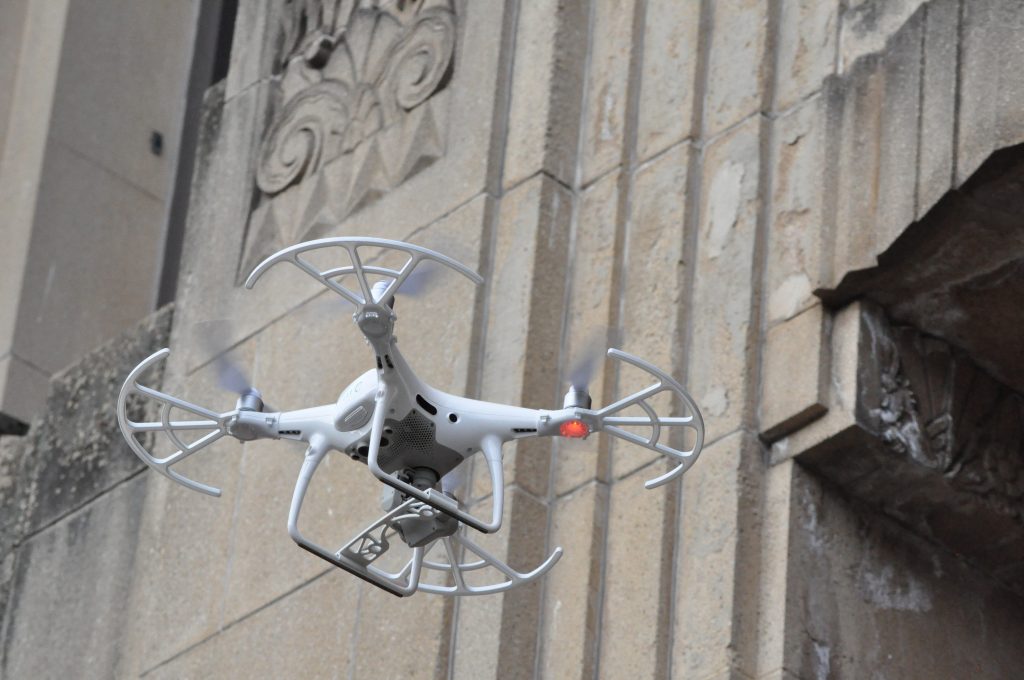 In 2019, Richaven Architecture & Preservation updated the Tacoma Municipal Building's facade condition assessment using drone technology. Richaven demonstrated that there appears to be an increase in the number of points of deterioration on the building. Richaven also found that the severity of the observed issues appears to have increased across the board and that more intense and detailed investigation was warranted.
Following this success, in 2019-2020 the City of Tacoma contracted with Richaven for Phase 2 of the project to provide a detailed condition assessment update and budget costs for rehabilitation work, which is now in progress. Brian Rich, principal of Richaven, spent several weeks on a swing stage making close up observations, investigating every part of the façade, and noting work that needs to be done. During this phase, samples of the cast stone were sent to the material testing lab for analysis of the materials and a better understanding of the deterioration pathology on the building. While working under the challenging circumstances of a swing stage, safety gear, and COVID-19 precautions was difficult enough, south facade exposure to the sun and 80 degrees made it significantly more difficult!
Clad in Romanite stone and copper paneling, the Art Deco style Tacoma Municipal Building was designed by John Graham, Sr., the Rhodes Medical Arts Building was built in 1930. At the time it was built, The Rhodes Medical Arts Tower was viewed as a rare privately funded work project to support the economy during the Great Depression. The Tacoma Municipal Building Complex consists of three buildings: the Tacoma Municipal Building and tower, the Tacoma Municipal Building Garage, and Tacoma Municipal Building North. The 277-foot-tall, 17-story high-rise building was, for many years, the tallest building in Tacoma and still offers a commanding view of the downtown area. Home to Tacoma's government, TMB is listed on the Tacoma, Washington, and National Registers of Historic Places.
Related Article: https://www.djc.com/news/co/12131600.html