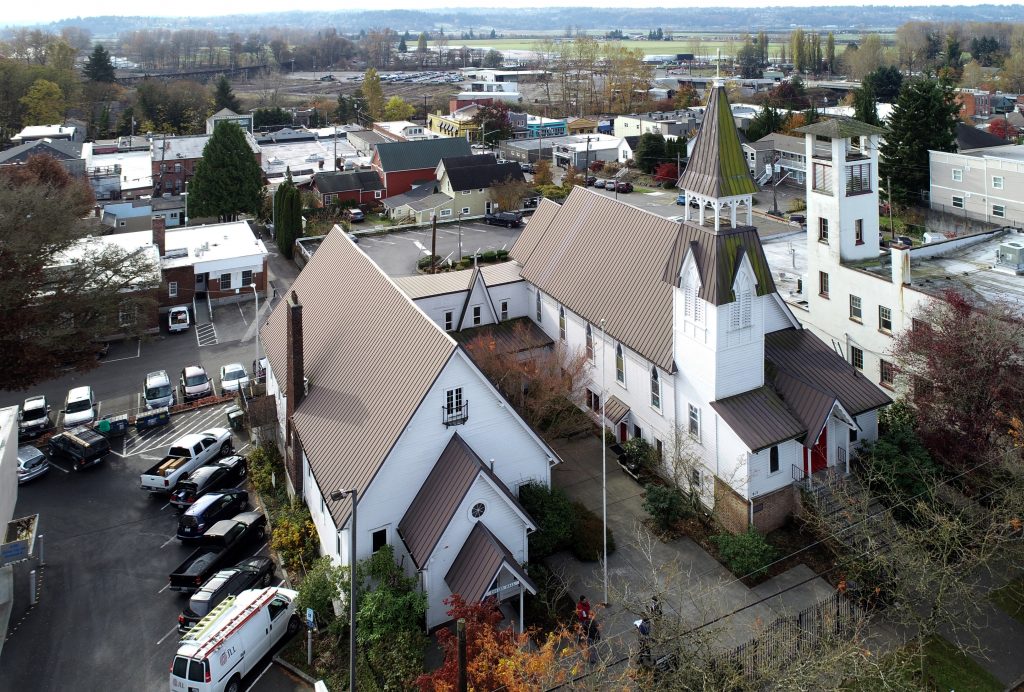 Client: Private Client
Location: Pacific Northwest
Cost: Total Project Cost estimated to be $1.6 million
Dates: Completed 2020
Historic Status: Contributing Building in a Local Historic District
Richaven served as Preservation Architect in this multi-faceted project for a Pacific Northwest Church. Built in 1892, the church is one of the oldest structures in Washington and is designated as a contributing building in the local historic district. This project consisted of completing permit drawings for stabilization and an internal structural frame to support the steeple, providing technical consultation for an addition that was being planned, and minor alterations to the electrical room and the addition of an exit stair. Drone technology was used to document the existing condition of the steeple and roof areas of the building.