ABOUT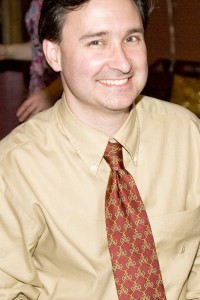 Brian is a LEED Accredited Historic Preservation Architect.  He is Past Chair of the King County Landmarks Commission and past Chair of the King County Landmarks Commission's Design Review Committee.  Brian also serves on the Washington State Heritage Barn Advisory Committee, The Board of Trustees for the Northwest Chapter of the Association for Preservation Technology International, and the Board of Trustees for the Olympic Manor Community.  In the past he has served on 4 Culture's Historic Preservation Advisory Committee, as the Assistant Coach for the 2012 NW Seattle Little League Minor Division Champions team, the Masons and is a member of several preservation related organizations.
His passionate interest in historic preservation and sustainable design strategies intersect in his work, starting with the restoration of the Oriental and Palace Theatres in Chicago.  Brian's interests continue most notably in his recently completed work on the University of Washington Guggenheim Hall Renovation and the Washington State Sustainable Protocol (WSSP) compliant Lakota Middle School in Federal Way.  Brian is currently working on adaptive re-use of spaces in the Crown Hill Center and several custom residential projects.  He recently obtained his CSI CDT and CCCA certifications.
Brian's education begins in Tacoma, WA, where he graduated from Charles Wright Academy, cum laude, in 1987.  Brian completed his Bachelor's degree in Architecture at the University of Notre Dame, cum laude, in 1994.  Since then, Brian has pursued a lifelong interest in learning as evidenced by his list of professional certifications, continuing education courses, and personal and professional activities.
A complete list of projects Brian has participated in follows.  Please note that some projects were completed at other firms.
Project Type

Project Location

Date

Budget

Performing Arts

Warner Theatre Planning

Democratic National Convention

State Theater

Gateway Cineplex Theatres

Chicago Film Festival

Uptown Theatre

Blackstone Theater

Oriental Theatre

Palace Theatre

Auditorium Theatre

Marion Oliver McCaw Hall

Mercer Arts Arena

On The Boards Theatre Assessment

Erie, PA

Chicago, IL

MI

Chicago, IL

Chicago, IL

Chicago, IL

Chicago, IL

Chicago, IL

Chicago, IL

Chicago, IL

Seattle, WA

Seattle, WA

Seattle, WA

1994

1996

1996

1997

1997

1997

1998

1995/8

1998/9

1999

2001/2

2001

2006

$10 Million

$10 Million

$4 Million

$60 Million

$10,000

Unknown

$3 Million

$36 Million

$20 Million

Unknown

$125 Million

Unknown

$15,000

Historic Preservation & Restoration
U. St. Mary of the Lake – Bridge 1

Oliver Typewriter Building (with Oriental Theatre)

Northcliffe Apartments Assessment

Section 106 Reviews for FEMA:

Skykomish River Flood Control

South Lake Union Armory

Frances Anderson Community Ctr.

Tributary 0170

Jefferson Park Golf Course – Clubhouse Nomination

Martindale-Kvisvik Chicken House Stabilization

Mundelein, IL

Chicago, IL

Seattle, WA

Snohomish County, WA

Seattle, WA

Edmonds, WA

Issaquah, WA

Seattle, WA

Vashon, WA

1994

1995/8

2003

2005

2005

2005

2005

2011

2012

$500,000

$36 Million

$5,000

$3,000

$3,000

$3,000

$3,000

$10,000

$5,000

Institutional
Lewis Locke Elementary School

Nightingale Elementary School

Chicago State University

DePaul Center – Sidewalk Vault

De Paul Performance Place

UW – EE/CSE Building

TCC Science Building

SPSCC Science Bldg Pre-design

Renton Park Elementary School

Kingston High School

UW Guggenheim Hall

Skyline High School

First United Methodist Church

Lakota Middle School

Dimmit Middle School

Renton Memorial Stadium

The Evergreen School Master Planning

The Evergreen School (Pink House Adaptive Re-use)

Shorewood HS 1A and 1B

Crown Hill Center

Chicago, IL

Chicago, IL

Chicago, IL

Chicago, IL

Chicago, IL

Seattle, WA

Tacoma, WA

Olympia, WA

Renton, WA

Kingston, WA

Seattle, WA

Issaquah, WA

Seattle, WA

Federal Way, WA

Renton, WA

Renton, WA

Shoreline, WA

Shoreline, WA

Shoreline, WA

Seattle, WA

1995

1995

1996

1996

1997

2000/1

2003/4

2003/4

2005/6

2006

2006/7

2007/8

2007

2008-10

2009

2010

2010-12

2012

2011

2012

$5 million

$5 million

$2 Million

$150,000

$250 Million

$65 Million

$31 Million

$30 Million

$13 Million

$22 Million

$20 Million

$5 million

$8 million

$22 million

$700,000

$4 million

—

$200,000

$65 million

$200,000

Transportation
Ashland & Lake Station

43rdStreet Station

47thSt. Station

State & Lake Station HAER

State & Lake Planning

Roosevelt Subway Station

Gateway Plaza

Adshel Bus Shelter Competition

SeaTac South Terminal Expansion

SeaTac C-60 Baggage Handling

SeaTac C1 Baggage Screening

SCLA Victorville Hangar

SeaTac Terminal Wide Voice Paging

Santa Barbara Airport Main Terminal

Chicago, IL

Chicago, IL

Chicago, IL

Chicago, IL

Chicago, IL

Chicago, IL

Chicago, IL

Chicago, IL

SeaTac, WA

SeaTac, WA

SeaTac, WA

Victorville, CA

SeaTac, WA

Santa Barbara, CA

1994

1994

1994

1995

1995/6

1996

1997/9

2000

2002/3

2003

2004/5

2005

2005

2005

$5 Million

$4 Million

$4 Million

$100,000

$5 Million

$3 Million

$60 Million

$250 Million

$25 Million

$40 Million

$5 Million

$11 Million

—

$55 Million

Residential
Tjossem Residence

Pickering-McGinnis Residence

Riesselman Residence

Ava Residence

Eastern Residence

Rinaldi-Donohue Residence

Calvery Garage

Boston Housing

Calvery Residence

Hughes Residence

Kerrigan Residence

Calvery Residence (cabin)

Calvery Residence (Yurt & entryway)

Rich Residence

Campbell-McLean Residence

Baja Peninsula, Mexico

Issaquah, WA

Carnation, WA

Seattle, WA

Bellevue, WA

Seattle, WA

Seattle, WA

Boston, PA

Vashon Island, WA

Chicago, IL

Chicago, IL

Vashon Island, WA

Vashon Island, WA

Vashon Island, WA

Port Townsend, WA

1990

1990

1990 /1

1990 /1

1991

1992

1992

1997

1997/8

1999

1999

2006/7

2008

2001-09

2012

$150,000

$100,000

$500,000

$80,000

$130,000

$300,000

$15,000

$2 million

$130,000

$150,000

$120,000

$130,000

$60,000

$250,000

$1.3 million

Retail
Vaughan's Building Supply

Eastern's Pharmacy

Rock 'n Roll McDonald's

Gateway PlazaState & Randolph

Goodman Theatre Retail Building

SeaTac Int'l Airport – Gift & News

Tacoma, WA

Seattle, WA

Chicago, IL

Chicago, ILChicago, IL

Chicago, IL

SeaTac, WA

1987

1990

1995

1997

1997/8

1998

2003

$200,000

$5 Million

$60 Million

$30 million

$6 Million

—

—

Office
C.N.A. Insurance Co. – Floors  22 W,22 S, 24 S, 25 S, 39 S, 40 S

C.N.A. Plaza West

TranscoTempleton Insurance

Daniel P. Coffey & Assoc. Offices

Puget Sound Plaza Lobby Remodel

Port of Tacoma Admin. Building

Chicago, IL

Chicago, IL

St. Petersburg, FL

Chicago, IL

Seattle, WA

Tacoma, WA

1994

1995

1996

1996

2001

2002

$1 Million per floor

$300,000

$8 Million

$500,000

$500,000

$300,000

Multi-Use
DePaul Performance Place

Sherman Plaza

Chicago, IL

Evanston, IL

1997

1999

$250 Million

$160 Million

Urban Planning
Uptown Theatre District

UIC South Campus Planning

North Loop Theatre District

Chicago, IL

Chicago, IL

Chicago, IL

1996

1997

1997/8